WHAT IS INTEGRATED ENERGY THERAPY (IET)?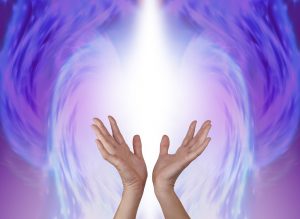 Integrated Energy Therapy® (IET), "healing with the energy of Angels," is one of the next generation hands-on power energy therapy systems that get the "issues out of your tissues" for good! Developed at the Center of Being, by Stevan J. Thayer, IET uses the violet angelic energy ray, as brought to us through the nine Healing Angels of the Energy Field, to work directly with your 12-Strand Spiritual DNA. IET supports you in safely and gently releasing limiting energy patterns empowering and balancing your life.
More information on Stevan Thayer and IET go to www.learniet.com
Date: TBD 2022
Registration Time: 8:45am – 9:00am
Time: 9:00am – 5:00pm
Place: LI Healing Arts & Learning Center, 868 West Jericho Turnpike, Huntington, NY (631-223-2781)
Cost: $235 Manual and Certificate included
Prerequisite: IET Basic Level Workshop (view next date here)
Who: Any one 18 yrs. and older who wishes to learn an angelic technique to help themselves, family and friends self-soothe, de-stress and be at peace.
Reserve seat: Call or 516-680-2463 or email Harriette at info@threearms.com
Description
This class is the next step in our Integrated Energy Therapy® training system and it builds on all of the knowledge and techniques learned in our Basic Level training. Our Intermediate Level training expands upon both the depth and the breadth of the Basic Level techniques through the Intermediate Attunement (which opens you to clear mental and karmic imprints) and through the special Integrated Energy Therapy® pullout-release technique that lets you clear imprints from the human energy field.
Intermediate Attunement
You will receive a special Intermediate Level "energy attunement" that will further open your energy field to the power of Integrated Energy Therapy® Intermediate Level ray. Our Intermediate Level attunement expands, realigns, and restructures the 3rd pair (mental) and 4th pair (karmic) of your 12 Strand DNA. Once attuned to the Intermediate Level IET Ray, you will have the ability to pull physical, emotional, mental, and karmic energy imprints out of the human energy field.
Clearing Your Human Energy Field
You will learn the special Integrated Energy Therapy® pullout-release technique that will turn your hands into "energy magnets" that will allow you to easily attract and clear harmful energy imprints from the human energy field. This will allow you to clear even more difficult energy blockages. As part of this training, you will also be taught to feel and interpret energy blockages and identify the level (physical, emotional, mental, or karmic) that the energy blockages occur. You will also learn the special "pink bubble technique" that will further accelerate the clearing process.
Note:
You will be automatically directed to the registration form after payment to complete your full registration.
Please wait for your browser to load the form.