WHAT IS INTEGRATED ENERGY THERAPY (IET)?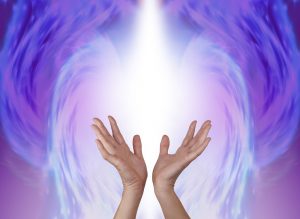 Integrated Energy Therapy® (IET), "healing with the energy of Angels," is one of the next generation hands-on power energy therapy systems that get the "issues out of your tissues" for good! Developed at the Center of Being, by Stevan J. Thayer, IET uses the violet angelic energy ray, as brought to us through the nine Healing Angels of the Energy Field, to work directly with your 12-Strand Spiritual DNA. IET supports you in safely and gently releasing limiting energy patterns empowering and balancing your life.
More information on Stevan Thayer and IET go to www.learniet.com
Date: DEC. 2023
Registration Time: 8:45am – 9:00am
Time: 9:00am – 4:00pm
Place: LI Healing Arts & Learning Center, 868 West Jericho Turnpike, Huntington, NY (631-223-2781)
Cost: $260 Manual and Certificate included.
Prerequisite: IET Basic Level and Intermediate Level Workshops
Who: Any one 18 yrs. and older who wishes to learn an angelic technique to help themselves, family and friends self-soothe, de-stress and be at peace.
Reserve seat: Call or 516-680-2463 or email Harriette at info@threearms.com
Description
This class is Advanced Level training is focused on helping you live your soul's mission and bringing your dreams alive.
Advanced Attunement
Advanced Level attunement expands, realigns, and restructures the 4th pair (soul profile) and 5th pair (soul cluster) of your 12-Strand DNA. You will have the ability to discover your soul's mission and attract members of your soul's cluster to help you live your soul's mission and bring your dreams alive.
Your Soul's Mission
The Advanced Level energy attunement will open you to a deeper connection with your 8th chakra (called the soul star) where the complete plan for your soul's mission is stored. You will learn how to tap into the soul star energy and better understand your soul's mission through the creation of a vision board. You will also learn about the four E's of living your soul's mission and how energy blockages can prevent you from living your mission.
Muscle Tension – Relaxation Techniques
The deep energy blockages that can prevent you from living your soul's mission can easily be released through the IET muscle tension – relaxation techniques.
Soul Star Clearing
This Advanced Level technique lets you work directly with the 8th chakra to activate the energy of the soul's mission and focus angelic energy to bring your dreams alive.
Heartbeams – Healing the Earth
You will be able to give back to Mother Earth by establishing columns of Integrated Energy Therapy® energy into the Earth called Heartbeams. Once established, these columns provide a permanent anchor of angelic healing energy into the Earth. These can be used to heal areas of the Earth that have suffered from human or natural devastation. Not only will Heartbeams offer healing to the Earth, but they will also offer healing to anyone who passes through them. As an Advanced Level Integrated Energy Therapy® practitioner, you can place Heartbeams in your home and office. You can also place them at the entrances to schools, hospitals, train stations, airports, and anywhere lots of people will pass through.
Note:
You will be automatically directed to the registration form after payment to complete your full registration.
Please wait for your browser to load the form.