Energy Psychology
What are Energy Balancing Techniques?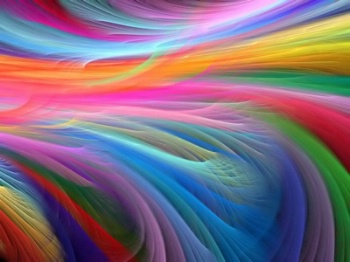 Energy Balancing Techniques are a broad range of innovative energy-based coaching and self-help techniques based on the emerging field of energy psychology that blend contemporary and ancient healing traditions designed to provide relief from mind-body distress.
Based on an integration of quantum physics, psychology, Eastern medicine, and spirituality, the premise of the Energy Balancing Techniques is that mental and emotional problems are a reflection of disturbed bio-energetic patterns. The Energy Balancing Techniques utilize tools that seem to directly balance the human energy systems.
Clients have the opportunity to learn skills that have been shown to reduce and eliminate unwanted stress, worry, sadness, loss, negative self-belief and stressful life experiences While it's not possible to provide any guarantees, negative reactions to stressful life experiences, feared situations, and addictive substances can be replaced with positive, loving feelings of calmness and centeredness.
The Energy Balancing Techniques are designed to balance energy pathways to rapidly diminish disturbances in thought and emotion. The Energy Balancing Techniques have been shown to quickly assess unconscious beliefs and resistance, release limiting beliefs and blocked emotions, promote readiness to change and strengthen positive attitudes.
How can the Energy Balancing Techniques Help me?
While it's not possible to provide any guarantees, clinical reports and scientific research suggests that the Energy Techniques can be quick and effective with a broad range of human problems and challenges.
Using the Energy Balancing Techniques, clients have reported:
Improved business and sports performance
Strengthened academic performance
Reduced stress, worry and sadness
Reduced or ended chronic discomfort
Eliminated fears
Removed self-sabotaging behaviors
Let go of anger, guilt, and other limiting emotions and beliefs
Recovery from stressful life events
Lost weight
Recover from grief
Help with sleep issues
Help with addictions
What is the Theoretical Basis of how the Energy Balancing Techniques can Work?
Once an emotional response is triggered, there is an opportunity to change the way you react. The Energy Balancing Techniques appear to intervene during this window of opportunity and calms your response to the memory, although how this happens is not known.
Clients report that, unlike conventional approaches, there is no reliving over and over again the pain of the problem. It has been reported that the Energy Balancing Techniques can often reduce worry and distress in just a few sessions.
*Please note
The Energy Balancing Techniques are considered part of the field of Complementary and Alternative Medicine. While the Energy Balancing Techniques are intended for "healing", it is not to be construed that the use of any of the Energy Balancing Techniques listed above is the practice of medicine, psychology, psychotherapy, or other licensed health care practice. Rather, the Energy Balancing Techniques are designed to assist an individual, in addressing imbalances in the physical systems of the body as well as in the energy systems of the body; thereby, creating the opportunity for the mind/body to heal naturally. In addition, they can also assist in addressing the energetic influence of thoughts, beliefs and emotions and how they impact the health and well-being of the individual. Please refer to the Disclaimer for more information.