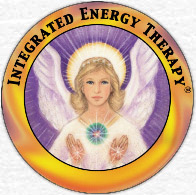 With Master-Instructor Trainer Harriette McDonough
TBD 2023
9:00AM-5:00PM EST (ON ZOOM)
WORKSHOP FEE: $265
Email Harriettemcd@gmail.com 516-680-2463
Step 7: Cut your Cords of Codependency
Step 6: Journey to a Future Lifetime
Step 5: Empower your Heart
Step 4: Achieve True Forgiveness
Step 3: Clear Karma with the Energy of Angels
Step 2: Activate Your 12-Strand DNA
Step 1: Heartlink With Your Angel
The IET Steps to Transformation program was developed to be in addition to, rather than instead of, our Integrated Energy Therapy certification program. At the heart of the IET Steps to Transformation program are the Angelic IET Energy Rays that are anchored in the class by the IET Master-Instructor teaching this program. The goal of this program is to help you heal your trauma without having to relive the drama or pain.
In this program you will learn to establish your own energetic "Heartlink" connection with the energy of nine Healing Angels. You will also learn how to use ancient sacred geometry, combined with special techniques that Stevan J. Thayer channeled from Angel Ariel, to "get the issues out of your tissues for good", and transform your life! In addition to experiencing these Seven Steps to Transformation, you will learn special hand mudras that will let you instantly re-activate the steps anytime.
Learn
1. How to Heartlink with the angels and expand your clairvoyant, clairaudient, Clair-sentient and clair-cognicent abilities.
2. Activate your 12 strand DNA. Bring it fully online and live with more of your abilities present.
3. Clear Karma release for good all the fear based limiting habit patterns.
4. Forgiveness. Let go of old grudges and life free in the now.
5. Empowered Heart process. Live your truth, purpose and joy now as the master you are.
6. Future progression. Bring back the treasures to the here and now.
7. Freedom Live untethered as you release all cords holding you back.
Experience and Feel
Profound shifts of perception, life view, wholeness, joy, deeper inner and outer connection, your true expanded self.
Receive
Workbook emailed to you before class you can refer to again and again as well as a certificate of completion.
Sacred Geometry
You will learn and practice using sacred geometry to transform your life with ease, power and grace.
Sacred hand Mudras
Practice specific sacred Hand Mudras for instant automatic reactivation of all the steps empowering you to use as your spiritual toolkit for use anytime anywhere.
Gain
Expanding your energy toolbox to use again and again for new things in the future. Confidence you have the power to heal yourself, free yourself from negative patterns and change your life.

Who this is for
If you are looking to shift your consciousness and desire to live fully aligned with the vibration of the new earth we are birthing, these steps offer incredible support you can use again and again after the class in your daily spiritual practice. These steps are powerful for inner and outer transformation weather, you are experiencing physical, emotional, mental, spiritual issues, phobias, fears, addictions, that needs healing. You will feel empowered and equipped with tools to make your life filled with ease, love, joy and peace.
For further information about Harriette McDonough www.threearms.com  And Integrated Energy Therapy www.LearnIET.com
Full Payment of $265 due at time of Registration
Note:
You will be automatically directed to the registration form after payment to complete your full registration.
Please wait for your browser to load the form.